Hi again, everyone!
Here's my Assignment 6.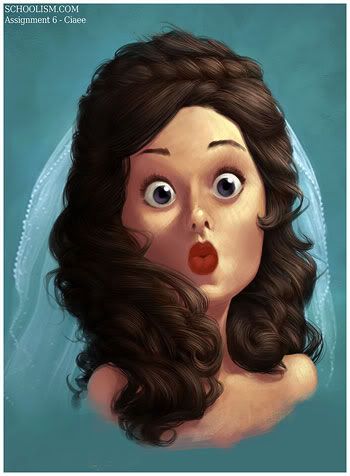 Althea!! I wanted to post my Assignment 6 earlier for you to see but when I was about done, I went to work on another image on Photoshop and after that I CLOSED PHOTOSHOP WITHOUT SAVING MY ASSIGNMENT! It wasn't a program error or anything; I closed it on my own! T_______T Argh. I was sleepy and I didn't even realize that I didn't save my work until when I went back to add some finishing touches the next day.
I was like, "OMG. OK. Ciaee. Breathe. Think of this as a chance to make the 2nd try better looking than the 1st." I hope I succeeded. =\ There goes my plans for handing in an extra piece though.

Painting process.

(might take a while to load)



I love drawing/painting hair but getting the custom hair brushes to produce natural-looking locks was a PAIN. I created 8 hair brushes and used 5 for this painting alone. O_O Is that even practical?